ANH LE TAKA CO., LTD
Address: 102 Nam Ky Khoi Nghia, Ben Nghe Ward, Dist 1, Hochiminh
Head Office: 5th Profomilk Bld, 51-53 Vo Van Tan, Dist 3, Hochiminh
Tel: +84.28.39300979
Website: www.anhle.vn
Services/ Products Detail
SCOPE BUSINESS:
– Taka Plaza shooping centers in Hochiminh City
– Rental services of shopping kios: fashion, accesories..in Taka Plaza shopping centers
– Que Nha Restaurant Chains:  Vietnamese tradinaltional cuisines within 200 special menus aroud countryside from Northern, Central and Southern Vietnam
+ Que Nha Restaurant 1: 500  capacity seats
+ Que Nha Restaurant 2: 600  capacity seats
+ Que Nha Restaurant 3: 700  capacity seats
+ Que Nha Restaurant 4: 800  capacity seats
BUSINESS OPPORTUNITIES
Welcome collaborating  in long term with valued partners, agencies and potentail suppliers…
Plus as food, cuisine is as a story of cultural alluvial sedimentaries….
Located in a dynamic and mordern city, Saigon's cuisines is variteies garthering lot of restaurants, Que Nha seem as a diffirence specifically.
Saigonian, sons far of home, they always interseted finding the owned cuisines though back of home's memories as the traditional mom cooked on beside peaceful river where they grew up. Que Nha is that known as for all of  Saigonian.
In airy opened areas, traditional cuisines bring us a special experiences as well beloved memories where dinner though back of mother's home, younghood fishings or flying strorks on the fulled rice farm..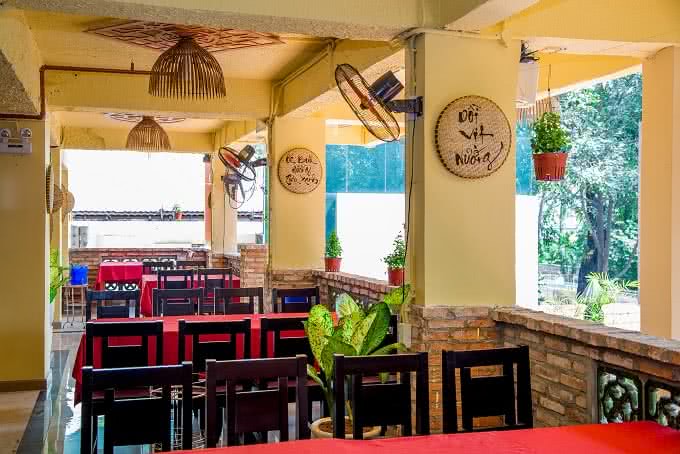 Que Nha'cuisines bring back lot of home lights, bird cages, ancient chairs.. all looks as simple, and peace lead dinners intensively full of memorized thoughts perturbly seem as coming home.
As good as traditional designed spaces, Que Nha always desire to bring back the original home's cuisines for dinners whom atually feel of countryside orgional taste as in home.
Que Nha's is the rural beaty in busied town now a days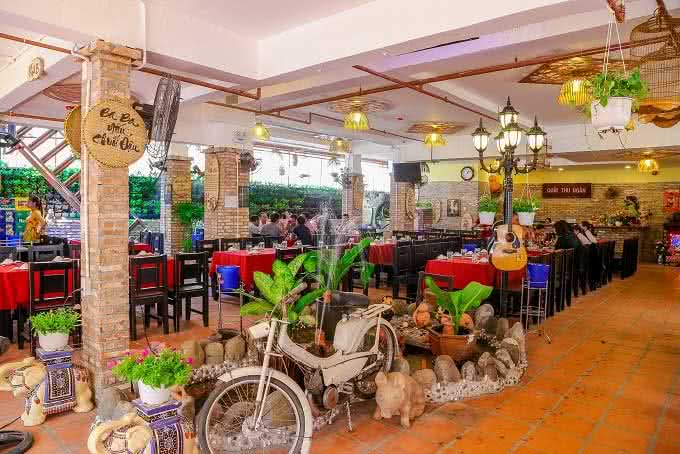 As orginal materials, Que Nha's  keeps  perfectly its sensed taste make diner feel happy  in based deliciousness such as: jar roasted  goat, bamboo grilled beef, grilled ethnic pork, Dong Tao' chicken in 3 specials.. and all keep its delicious  and original flavours not misseda as wherever.
Que Nha' is also all colored and tasted cuisines from Vietnam's countryside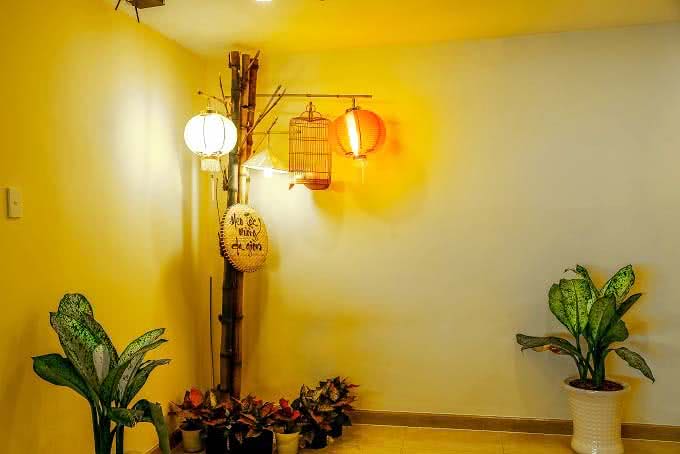 As once to Que Nha, how could you miss for decilious mom cooks! such as boiled vegetable with dried fish sauce of the South, or chilied sea fish styling cooked as the Central, bamboo grilled chicken with colored rice from the Highland..
None may finickies, luxurious menus, Que Nha's always make us excited extremely and all beloved passion..
Members

The Same Powerteam
Tax & financial accounting consulting services for foreign owned enterprises
Director
Membership Enterprises

Alphabiz Chapter
All
Construction
Health and beauty
Invest
Media
Services
Sign up to receive

Invitation tickets