Balance Achivements Of Company & Employee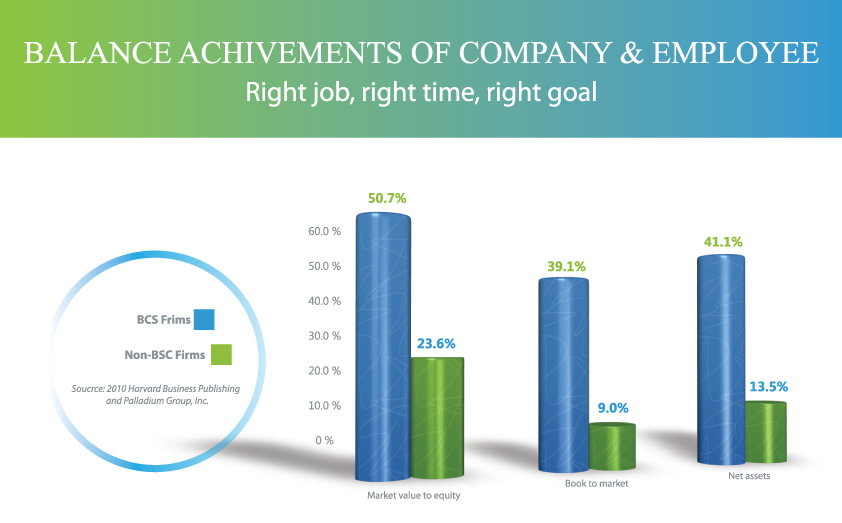 In challenging and competitive economy, companies have to analyze the internal and external environment carefully to make a precise business goals and strategy for existence and sustainable development.
In reality, many organizations simply evaluate employees through sales revenue or profits, but lack of connection between performance evaluation and the strategy or business goals. The Balanced Scorecard (BSC), a solution to these problems, is a strategy performance management tool created by Professor Robert S. Kaplan of Harvard business School & David Norton. The Balanced Scorecard (BSC) is applied by most of the leading companies in Fortune 500 list .Nevertheless, it is not easy to understand and apply this model in company.
With systematic thinking ability, logical thinking and experience in carrying out BSC, Balance together with your company  set up performance evaluation system linked from the corporation strategy to the individual employee – Right job, right time, right goal is a key to achieve good results for company and contribute to open Vietnam' desires.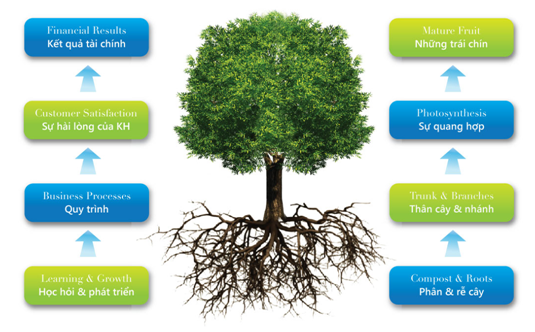 in the week

Active Speakers
Topic: Workshop design and construction trends
At 6: 45-9: 00 AM – Thursday – December 26, 2019
Construction engineer – more than 15 years of experience – is CEO of  Skyline Company
Topic: New Year gifts for businesses
At 6: 45-9: 00 AM, Thursday, January 2, 2020
More than 10 years of experience in trading luxury chocolate.
is Director of Boniva Chocolatier – Belgian premium chocolate
Topic: Consulting & Training Management modern human resources
At 6: 45-9: 00 AM, Thursday, January 9, 2020
More than 15 years of experience – CEO of Balance Company
Sign up to receive

Invitation tickets